New Students

Prospective Students
Simple Enrollment
Step 1: Apply and Activate
Step 2: Apply for Financial Aid
Step 3: Launch Your Success
Step 4: Review Your Placement and Develop an Ed Plan
Step 5: Register and Pay for Classes
General Resources

Current Students

Student Resources
Campus Life
Health and Safety
Student Support Programs

Care-ntine Camp!
November 13, 2020 @ 11:00 am - 12:00 pm PST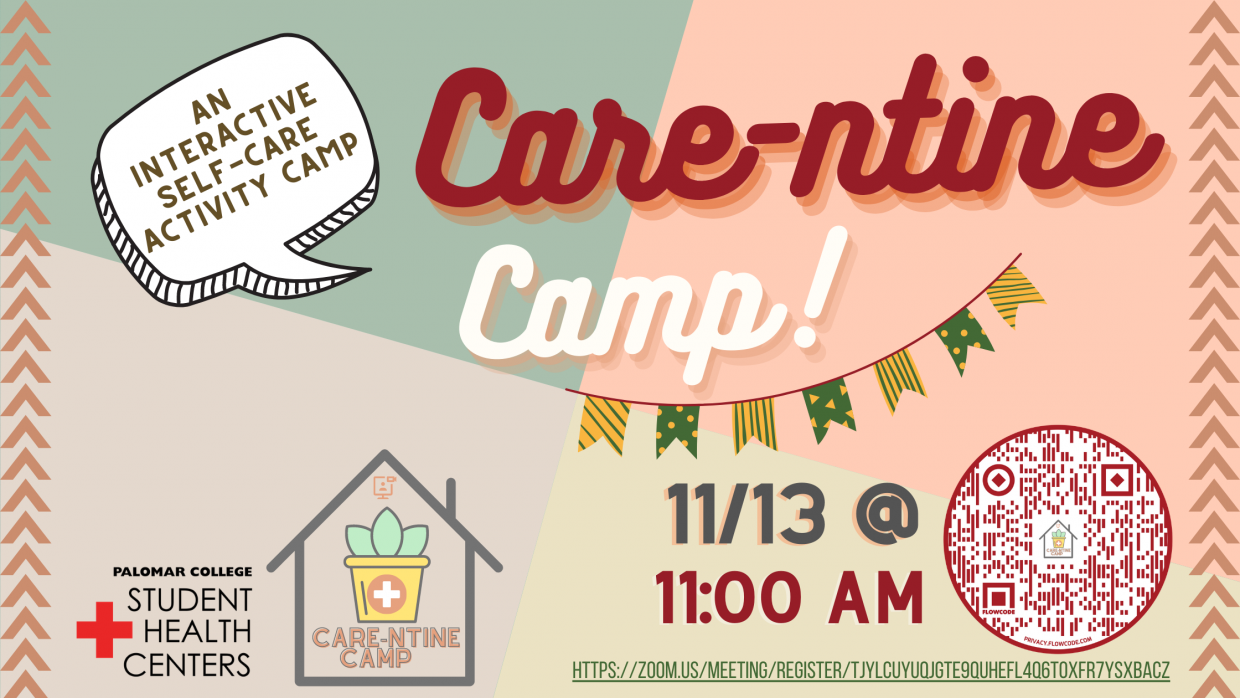 Are you registered for our PALOMAR EXCLUSIVE CARE-NTINE CAMP?!
What is it?
An engaging, virtual mindfulness camp focused on fun games and activities that are safely socially distanced, and incorporates mindfulness & grounding skills that you can utilize when feeling stressed!
When is it?
Camp is in session on November 13th at 11:00 AM SHARP! We can't wait to see you there!
Who can join?
All current Palomar Students can register for this exclusive one-time camp experience! Please use your Palomar email address to register!
Where do I go to register?
Scan the QR Code attached to the flyer or click here to save your spot!
What are you looking for?
A - Z Index