New Students

Prospective Students
Simple Enrollment
Step 1: Apply and Activate
Step 2: Apply for Financial Aid
Step 3: Launch Your Success
Step 4: Review Your Placement and Develop an Ed Plan
Step 5: Register and Pay for Classes
General Resources

Current Students

Student Resources
Campus Life
Health and Safety
Student Support Programs

Breast Cancer Awareness Event
October 2, 2018 @ 4:00 am - 6:00 am PDT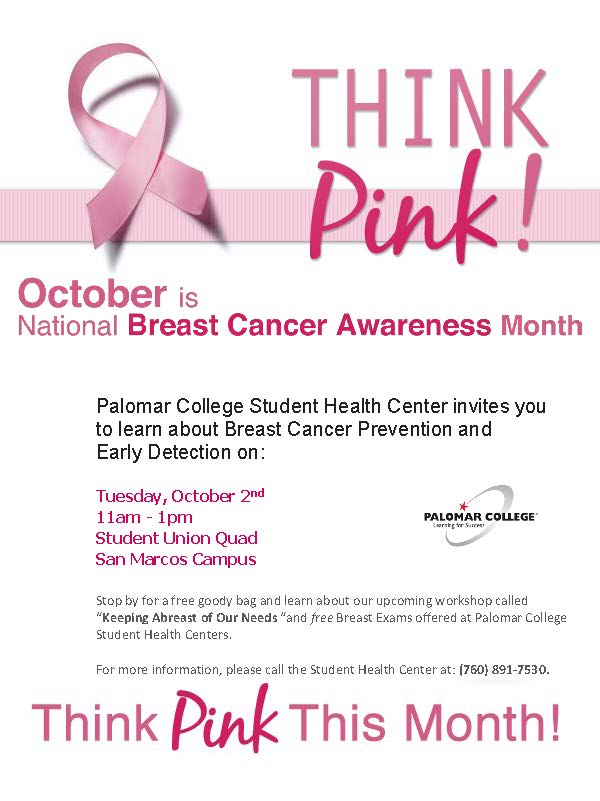 Palomar College Student Health Center invites you to learn about Breast Cancer Prevention and Early Detection on:
Tuesday, October 2nd
11am – 1pm
Student Union Quad
San Marcos Campus
Stop by for a free goody bag and learn about our upcoming workshop "Keeping Abreast of Our Needs" and free Breast Exams offered at the Student Health Centers. For more information, please call the Student Health Center at: (760) 891-7530.
What are you looking for?
A - Z Index