Spring Semester Starts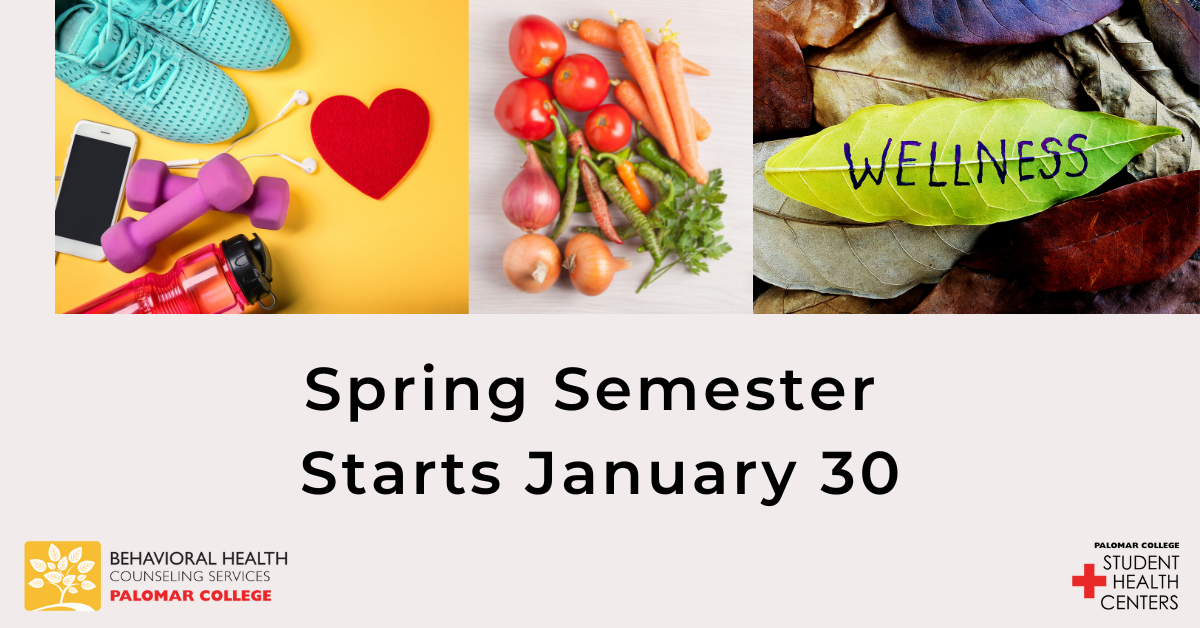 Welcome Comets!
Health Services offers medical, behavioral health counseling and health promotion services to you. You can find the Student Health Center in the HC Building at the north end of the San Marcos campus. Our Behavioral Health Counseling Services (BHCS) and Health Promotion offices are located in the NB Building next to the Student Health Center.
For more information, visit our website: https://palomar.edu/healthservices.
SHC Phone: (760) 891-7530
BHCS Phone: (760) 891-7531
We hope you have a healthy Spring Semester!
Related Events