New Students

Prospective Students
Simple Enrollment
Step 1: Apply and Activate
Step 2: Apply for Financial Aid
Step 3: Launch Your Success
Step 4: Review Your Placement and Develop an Ed Plan
Step 5: Register and Pay for Classes
General Resources

Current Students

Student Resources
Campus Life
Health and Safety
Student Support Programs

Sexual Assault Awareness Event
April 11, 2018 @ 4:00 am - 6:00 am PDT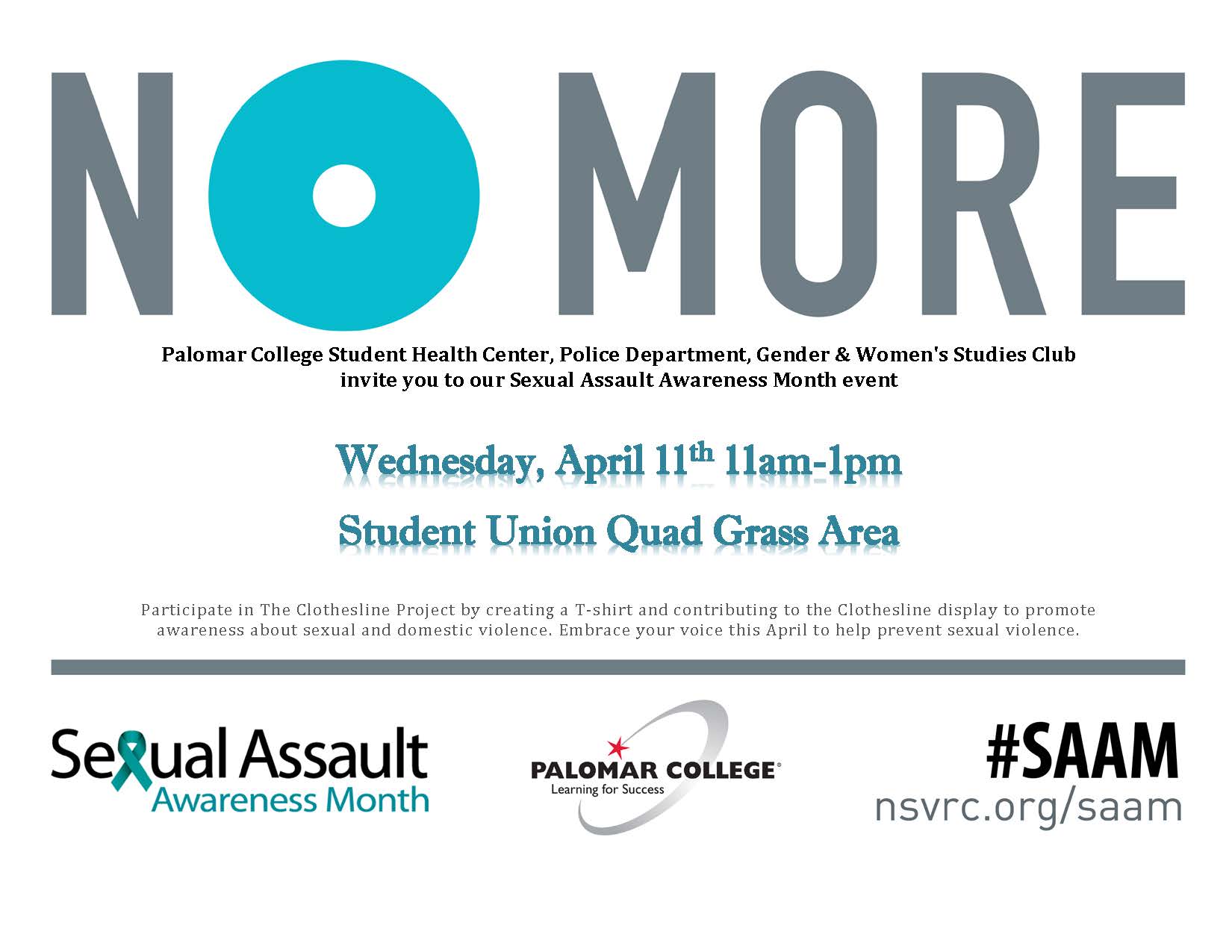 April is Sexual Assault Awareness Month
Join Palomar College Student Health Center, Police Department, Gender & Women's Studies Club and local organizations in raising awareness about sexual violence and educating communities on how to prevent it on:  Wednesday, April 11th 11am-1pm in the Student Union Quad Grass Area.
Participate in The Clothesline Project by creating your own T-shirt design and contributing to the clothesline display to promote awareness about sexual and domestic violence.
What are you looking for?
A - Z Index