New Students

Prospective Students
Simple Enrollment
Step 1: Apply and Activate
Step 2: Apply for Financial Aid
Step 3: Launch Your Success
Step 4: Review Your Placement and Develop an Ed Plan
Step 5: Register and Pay for Classes
General Resources

Current Students

Student Resources
Campus Life
Health and Safety
Student Support Programs

Planned Parenthood Event
February 7, 2018 @ 2:00 am - 7:00 am PST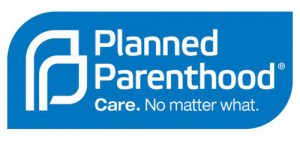 Planned Parenthood services are offered at Palomar College 10am – 3pm today!
Everyone is welcome to stop by the Student Union Quad for no-cost to low-cost services including:
Birth Control
STI testing
Evaluations and referrals for advanced care
Education about your sexual and reproductive health
Date: Wednesday, February 7th
Time: 10am – 3pm
Location: Student Union Quad, San Marcos Campus
First-come, first served!
Want to make an appointment at the Vista or Escondido Planned Parenthood Health Centers? Call 1-888-743-7526 or visit www.planned.org.
What are you looking for?
A - Z Index