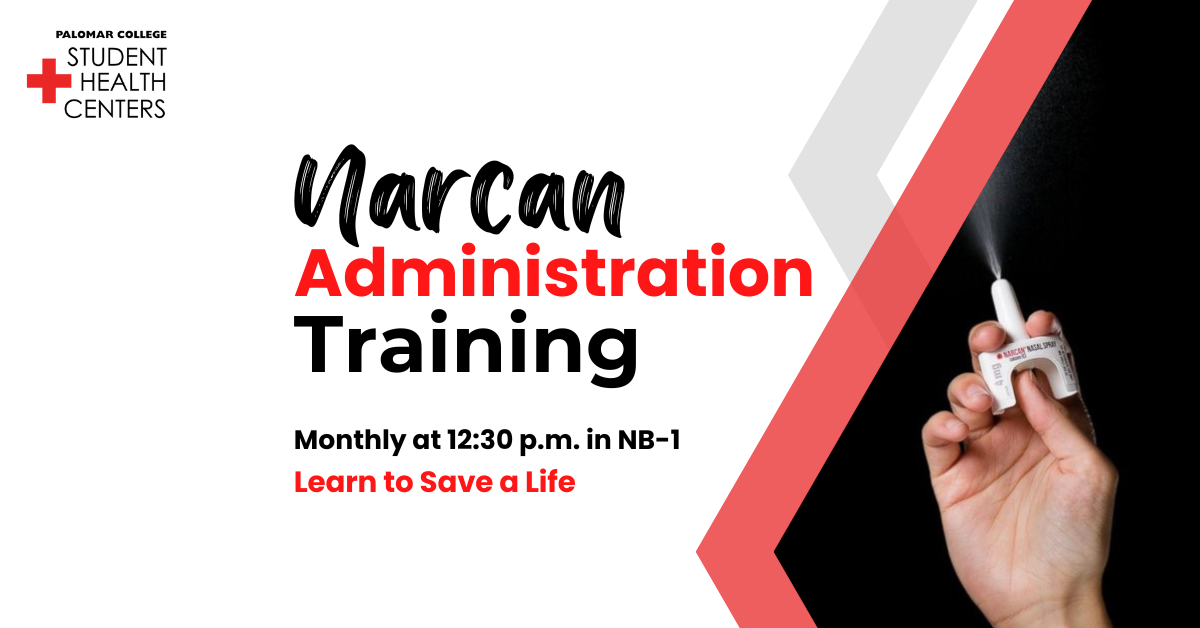 Learn to Save a Life
Please join our Lead Registered Nurse for Narcan Administration Training for all staff, faculty and students. This training is offered on the last Wednesday of the month at 12:30 p.m. in our Health Promotion office located in the NB Building, Room 1 at the north end of the San Marcos campus.
Learn what it is and how to use it!
For additional information, please contact the Student Health Center at: (760) 891-7530.