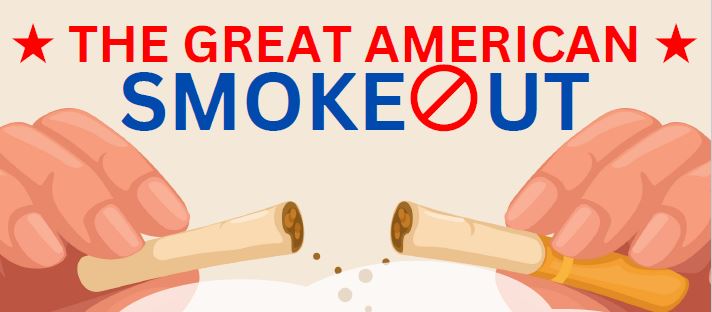 Palomar College Student Wellness Advocacy Group (SWAG) is collaborating with Vista Community Clinic for this year's Great American Smokeout on November 16, 2023.
Join Vista Community Clinic's Tobacco Program for a conversation about smoking, vaping and exposing the Tobacco Industry for the harms its caused to our health, environment and livelihood. Celebrate the Great American Smokeout by testing your knowledge in Tobacco Jeopardy! Try your luck in the opportunity drawing and learn about efforts to create smoke-free communities by taking down Tobacco!
FREE Quit Kits will be provided to in person participants!
Attending this Hyflex workshop in person? Meet us in NB-1 at the San Marcos Campus. Registration is required to participate in this Skillshop. Skillshops are FREE and open to all Palomar College students.
RSVP today!