New Students

Prospective Students
Simple Enrollment
Step 1: Apply and Activate
Step 2: Apply for Financial Aid
Step 3: Launch Your Success
Step 4: Review Your Placement and Develop an Ed Plan
Step 5: Register and Pay for Classes
General Resources

Current Students

Student Resources
Campus Life
Health and Safety
Student Support Programs

Free Flu Shots for Students
November 14, 2017 - November 15, 2017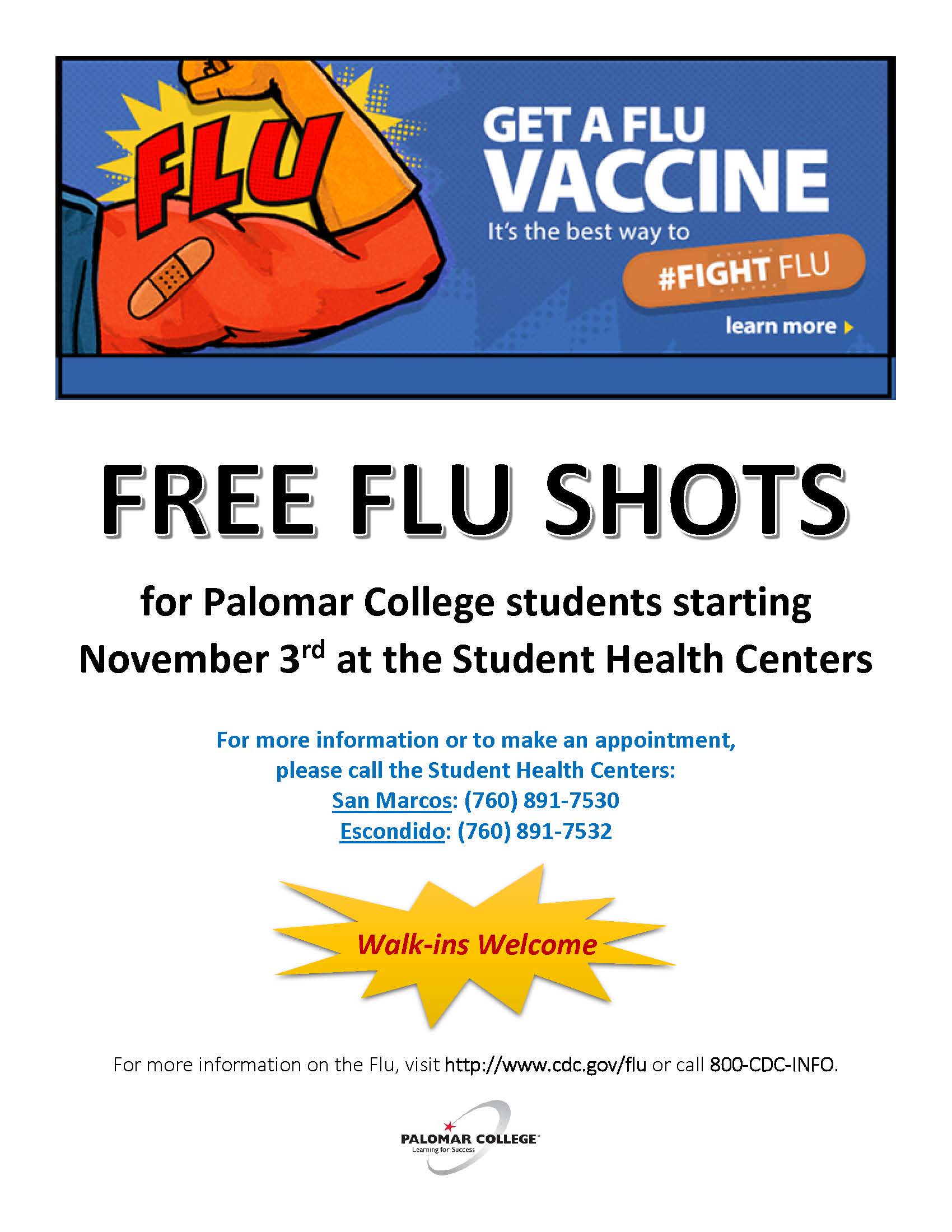 Flu is a serious contagious disease that can lead to hospitalization and even death. You have the power to protect yourself and your family this season by getting a flu vaccine. Free flu shots are available for Palomar College students at Palomar College Student Health Centers. Walk-ins are welcome!
For more information, please call the Students Health Centers at: (760) 891-7530 (San Marcos) or (760) 891-7532 (Escondido).
What are you looking for?
A - Z Index