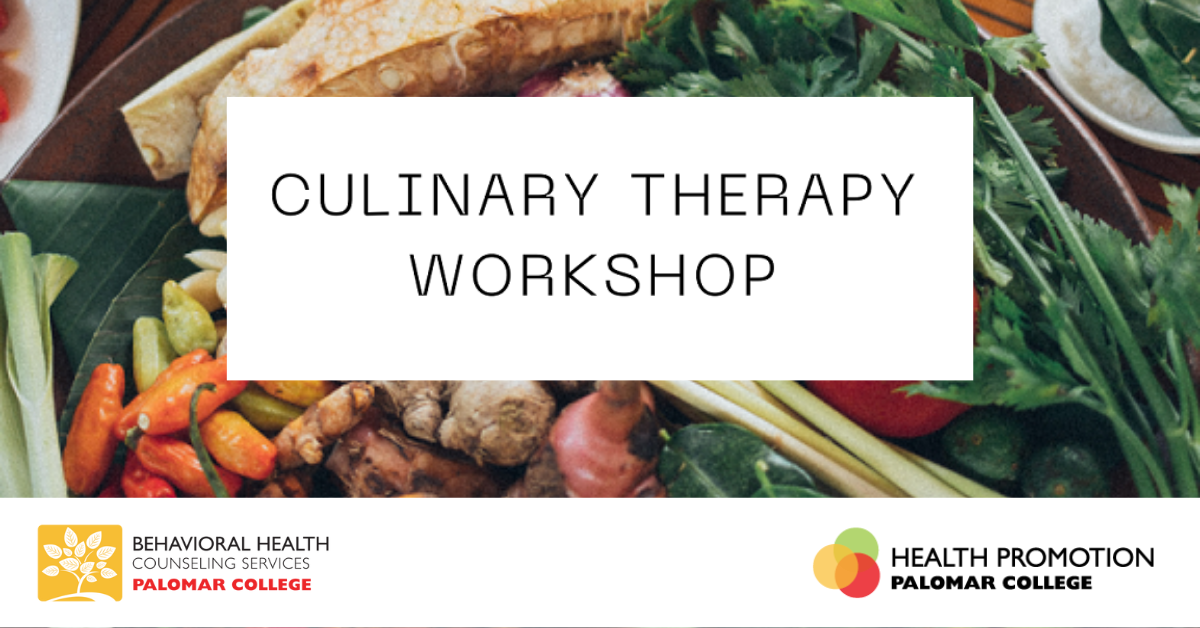 The Art of Healing Through Cooking: Culinary Therapy Essentials
Join Behavioral Health Counselor, Mercedes Tiggs, for a workshop on Culinary Therapy Thursday, December 7th from 1:00 p.m. to 2:00 p.m. in NB-1 (Health Promotion) at the San Marcos campus.
Delve into the principles of Culinary Therapy, understanding how the act of cooking can serve as a holistic approach to promoting mental wellness. Learn about the psychological and emotional benefits of engaging with food in a mindful and intentional way.
Palomar College students and employees are welcome!