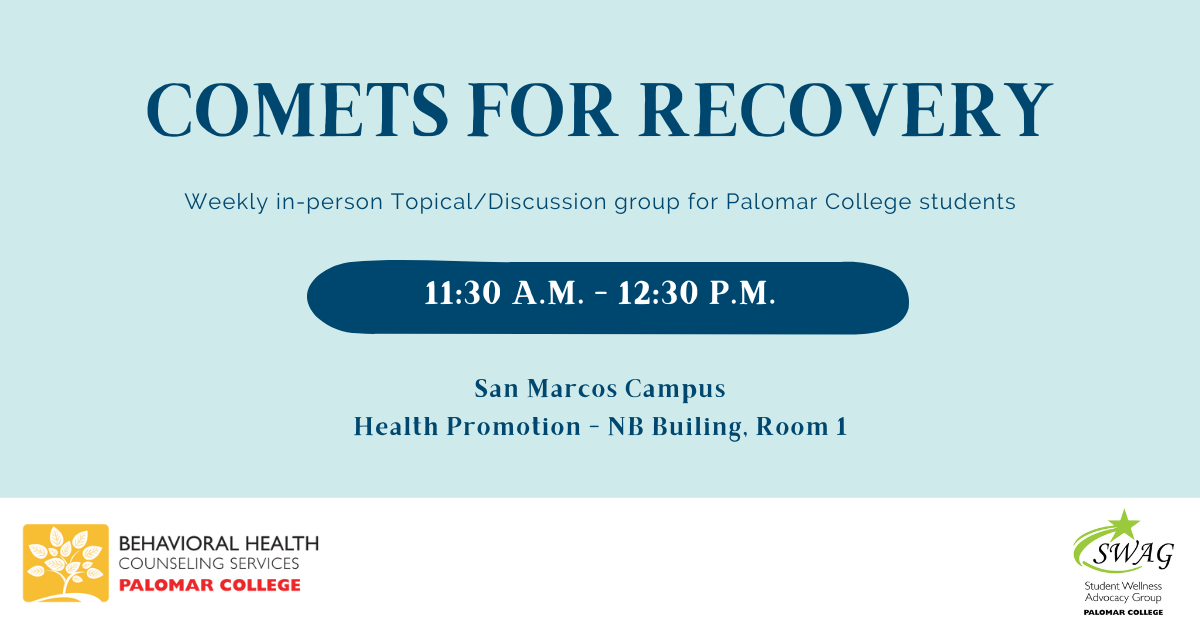 Comets for Recovery is a weekly in-person Topical/Discussion group for Palomar College students hosted by our Behavioral Health Counselor Jim Coil, Ed.D, LMFT.
This group is intended for students:
in recovery
thinking about recovery
looking to know more about addiction and recovery
The group starts Monday, September 11th and is held in the Health Promotion area on the San Marcos campus which is located in the NB Building, Room 1.
For more information, visit our Health Promotion website.