Making an Online Payment Step by Step
At the top of the Palomar College website, select "MyPalomar (eServices). The page below will pop up. Enter your Student ID number and Password. Click Sign In.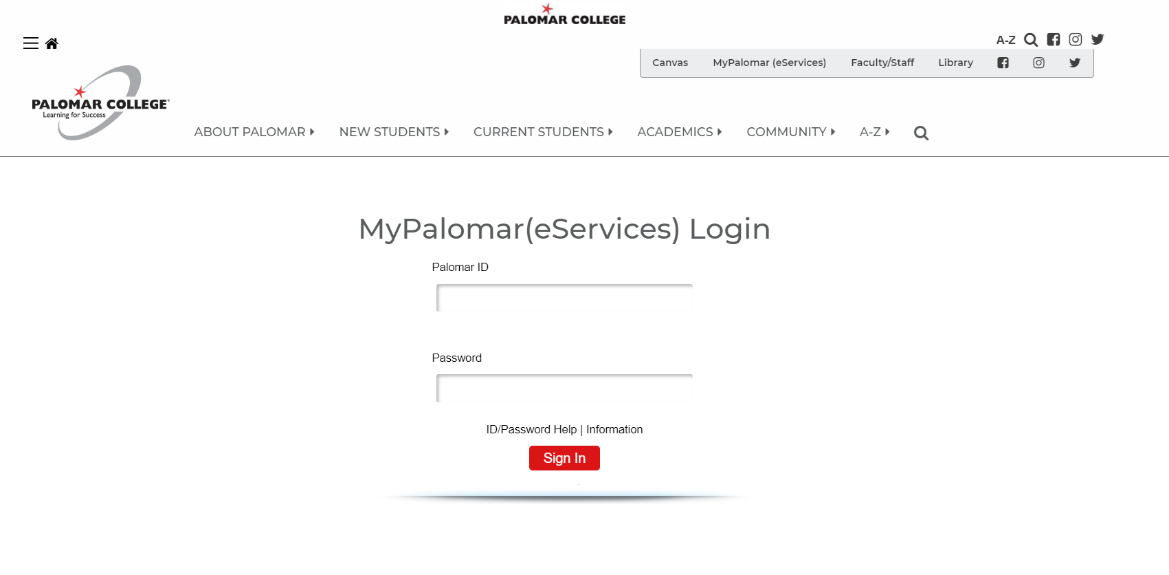 2. Once logged in, Select "Student Center" at the top of the Page.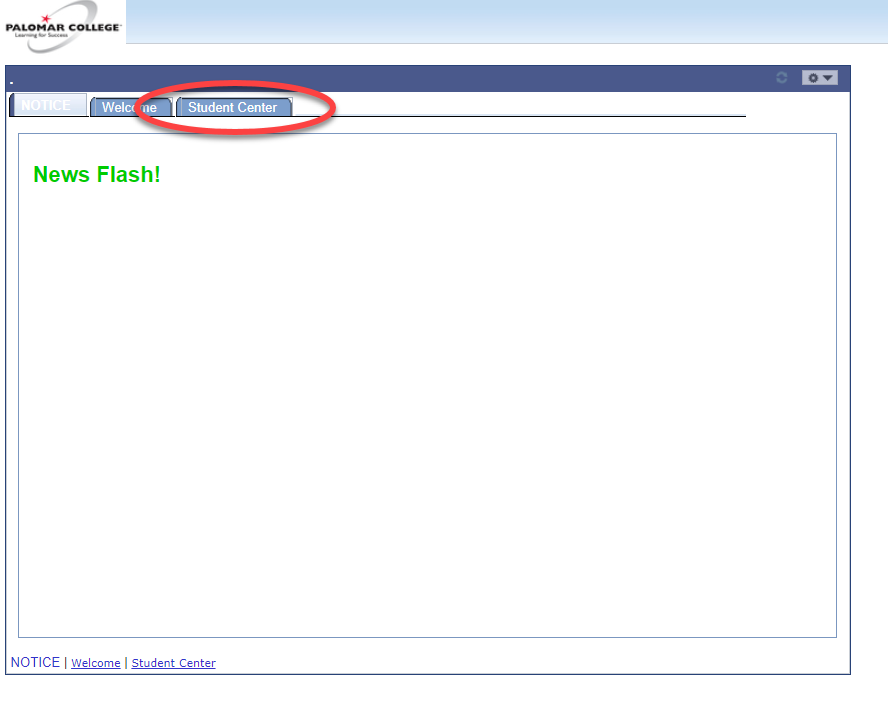 3. The page below will pop up. Under "My Finances and Financial Assistance," you will see the balance owed in the Account Summary box. Click the "Make a Payment" link under the box.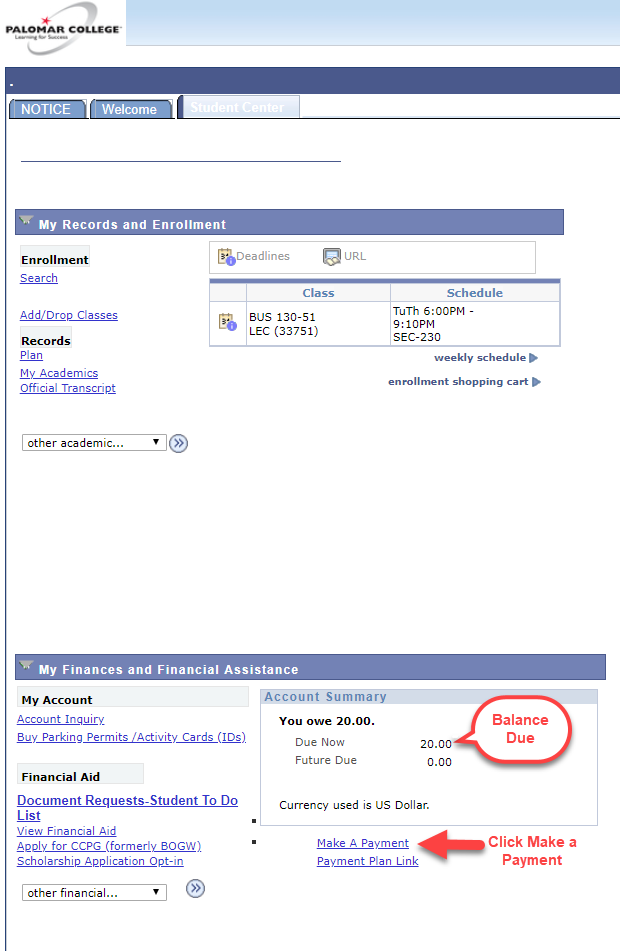 4. A new window will pop up with the payment page. ***If a new window does not pop up, please disable all pop-up blockers and try again***. Select the "Make a Payment" button.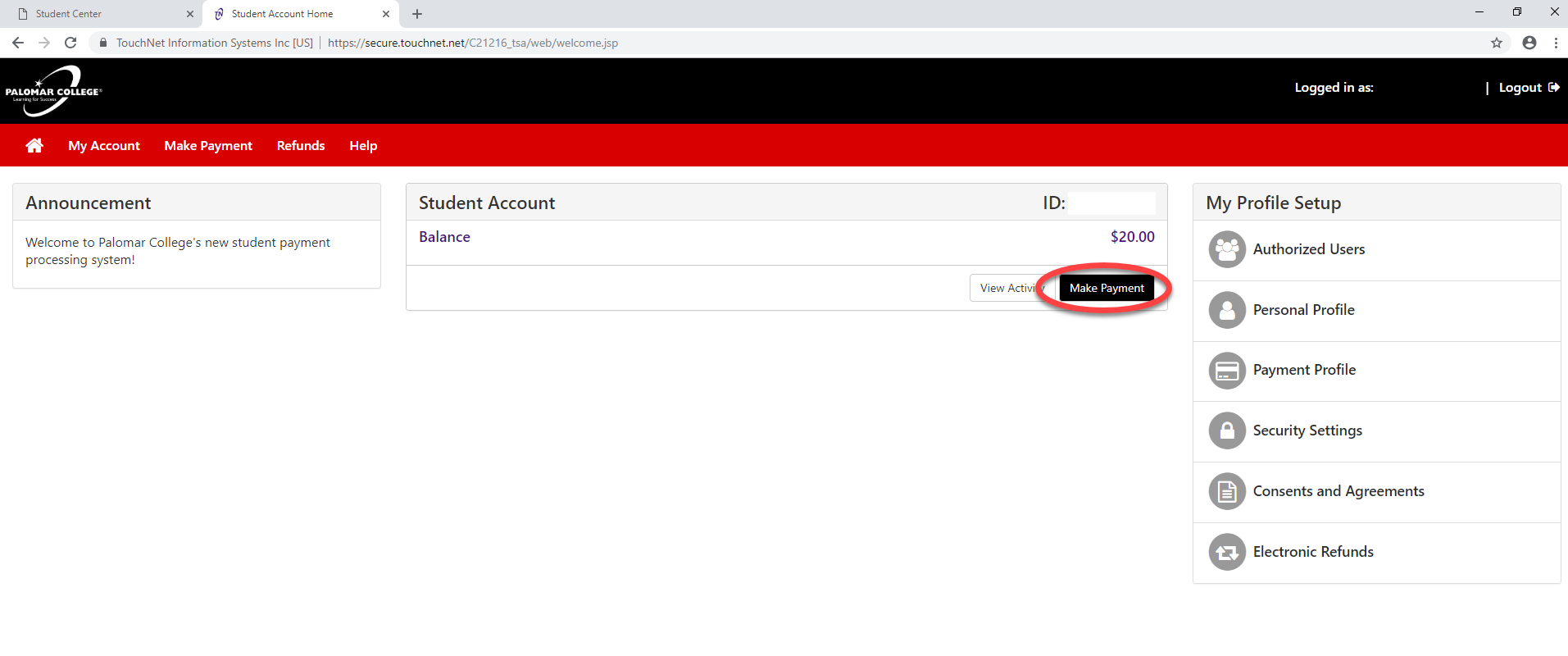 5. Select an option for what you would like to pay- Current Account Balance (If wishing to pay your balance in full at this time) or Pay by term (if wishing to pay for only a specific term). If paying by term, select term you wish to pay for.  Click Continue.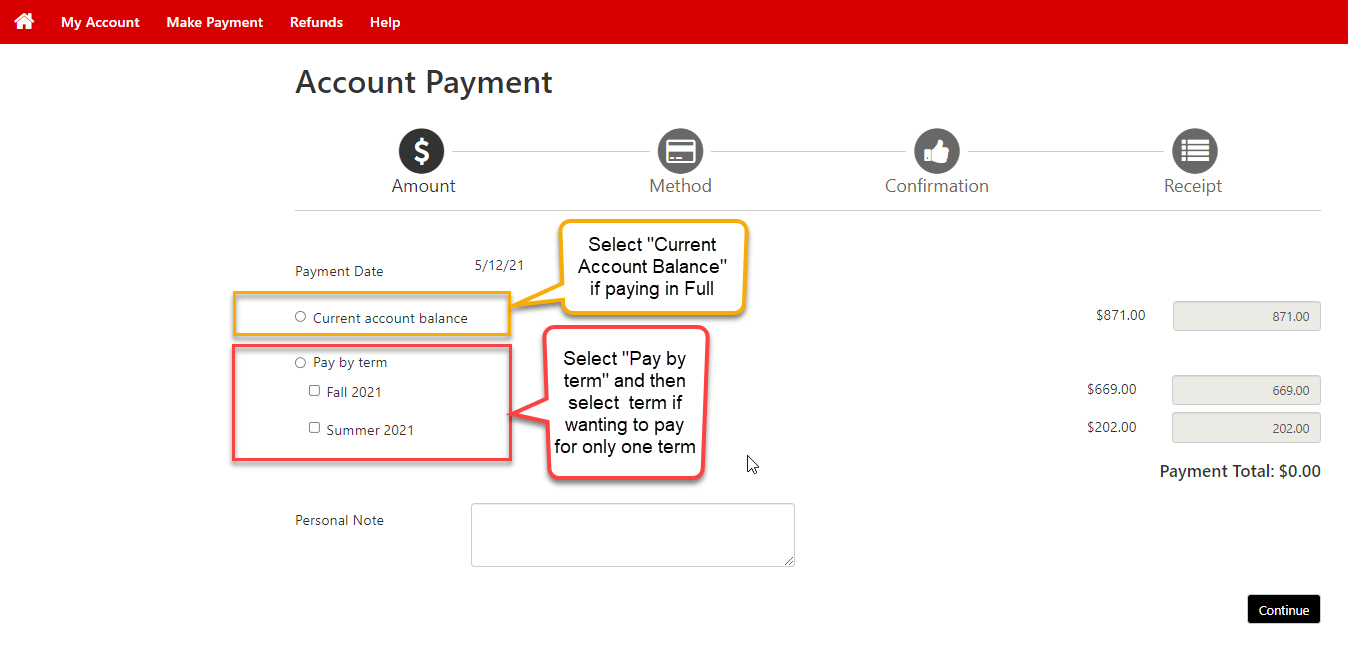 6. Select Payment Method. Click Continue.

7. Enter Payment Information. Click Continue.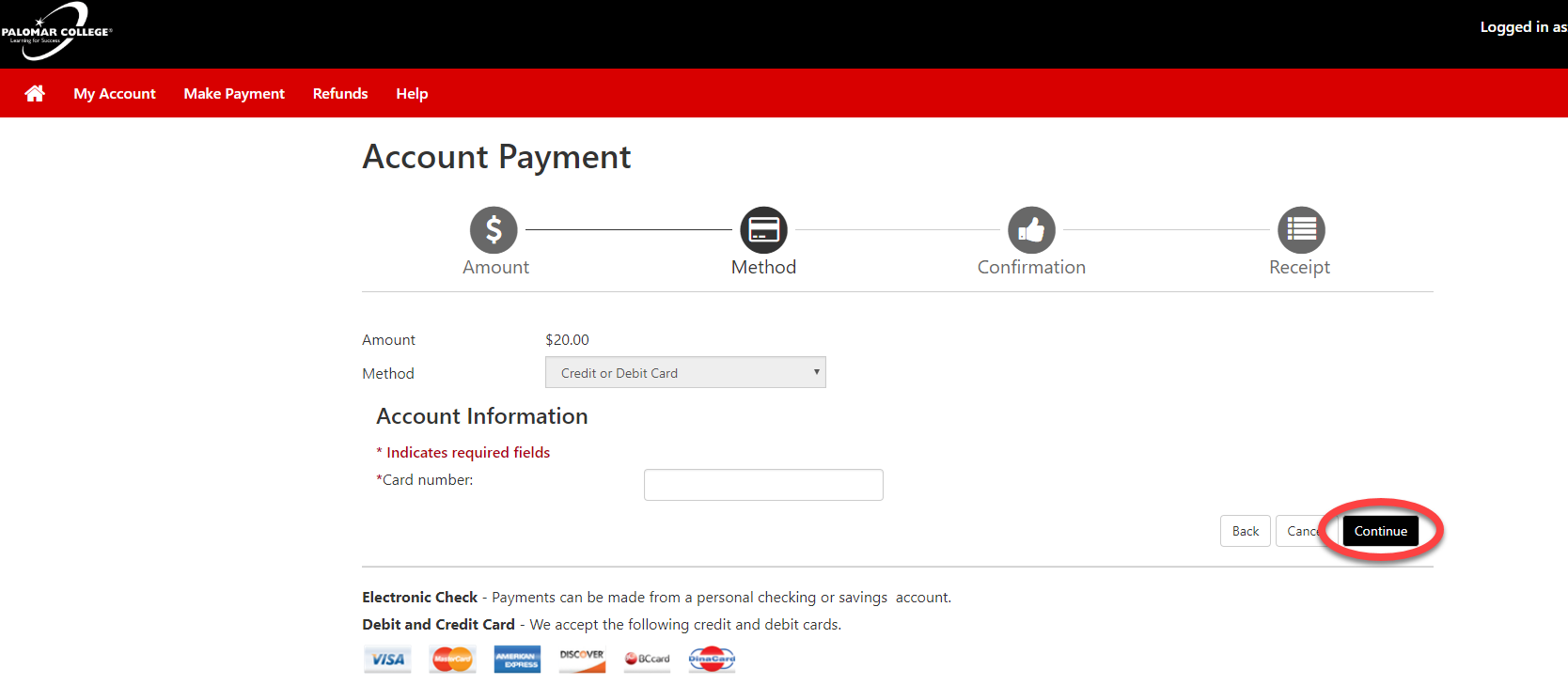 8. Verify the Payment Information is correct (Bottom Left). If it is correct, Click Submit.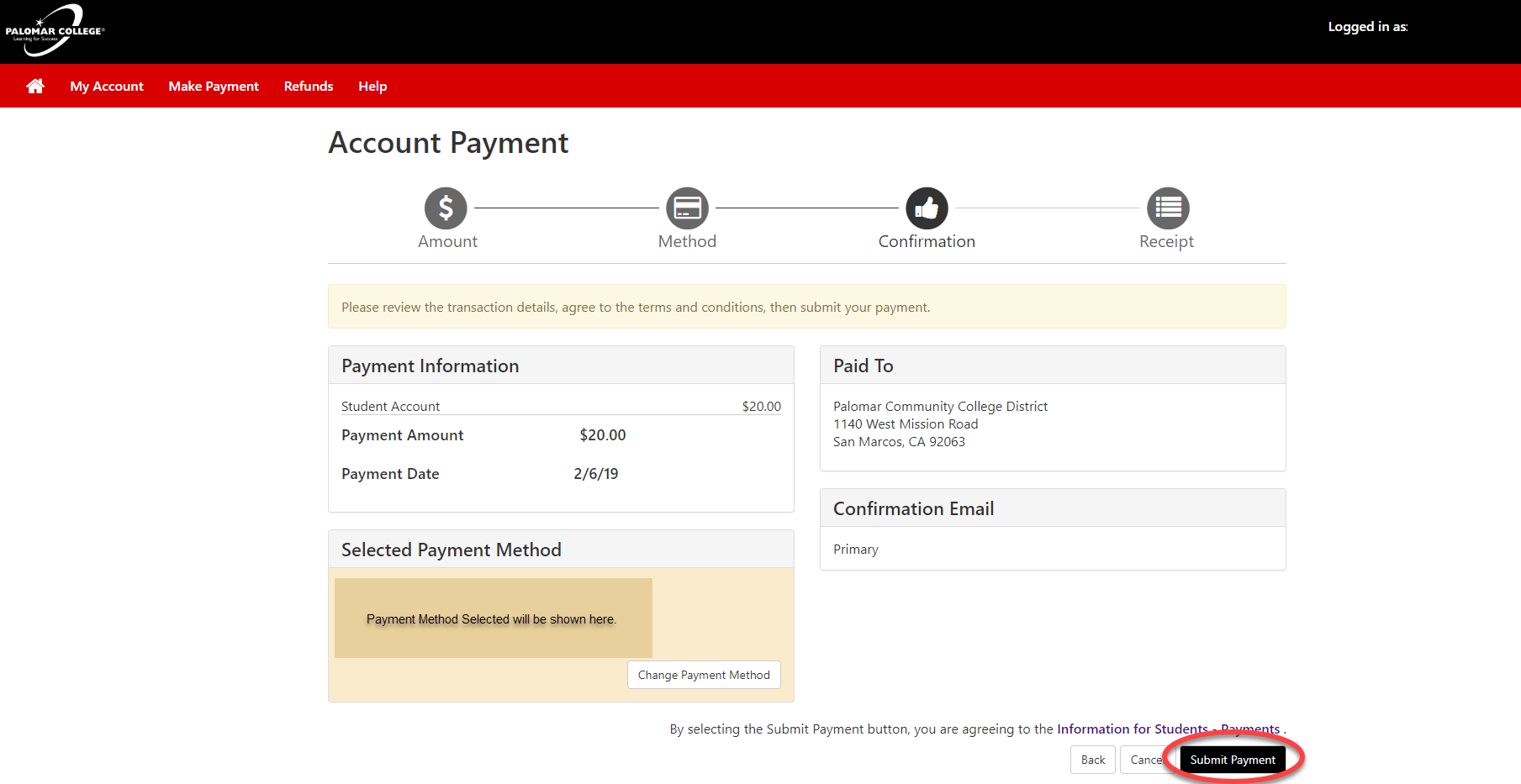 9. The Receipt page will pop up verifying the payment was made. A receipt will also be sent to the address in the confirmation email box above.
10. For more questions on how to make a payment, please contact the Cashier's Office at 760.744.1150 x 2114 or email cashiers@palomar.edu.