New Students

Prospective Students
Simple Enrollment
Step 1: Apply and Activate
Step 2: Apply for Financial Aid
Step 3: Launch Your Success
Step 4: Review Your Placement and Develop an Ed Plan
Step 5: Register and Pay for Classes
General Resources

Current Students

Student Resources
Campus Life
Health and Safety
Student Support Programs

Zac Sokolow – Concert Hour
February 24 @ 1:00 pm - 2:00 pm PST
free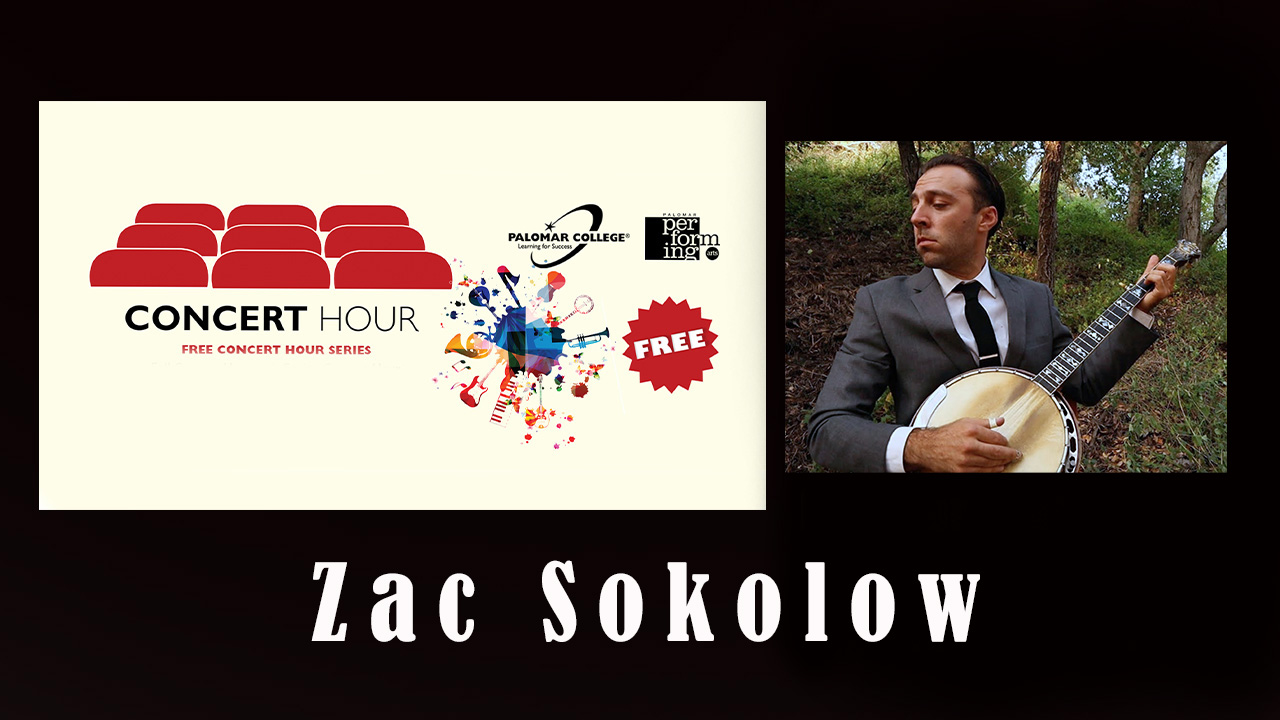 Due to Changing Covid Restrictions, this performance will be hosted on Zoom. You can register for Concert Hour By Clicking Here. 
Zac Sokolow plays banjo and fiddle and sings, playing a combination of old ballads, gospel songs, fiddle tunes and banjo instrumentals. Coming from a family of musicians, Zac grew up playing music from an early age. He started out performing with his father Fred Sokolow as a child, and has since toured around the world playing with The Americans, and with fellow California old time musician Frank Fairfield.
Related Events
What are you looking for?
A - Z Index