New Students

Prospective Students
Simple Enrollment
Step 1: Apply and Activate
Step 2: Apply for Financial Aid
Step 3: Launch Your Success
Step 4: Review Your Placement and Develop an Ed Plan
Step 5: Register and Pay for Classes
General Resources

Current Students

Student Resources
Campus Life
Health and Safety
Student Support Programs

Eric Dickerson – Concert Hour
May 19 @ 1:00 pm PDT
free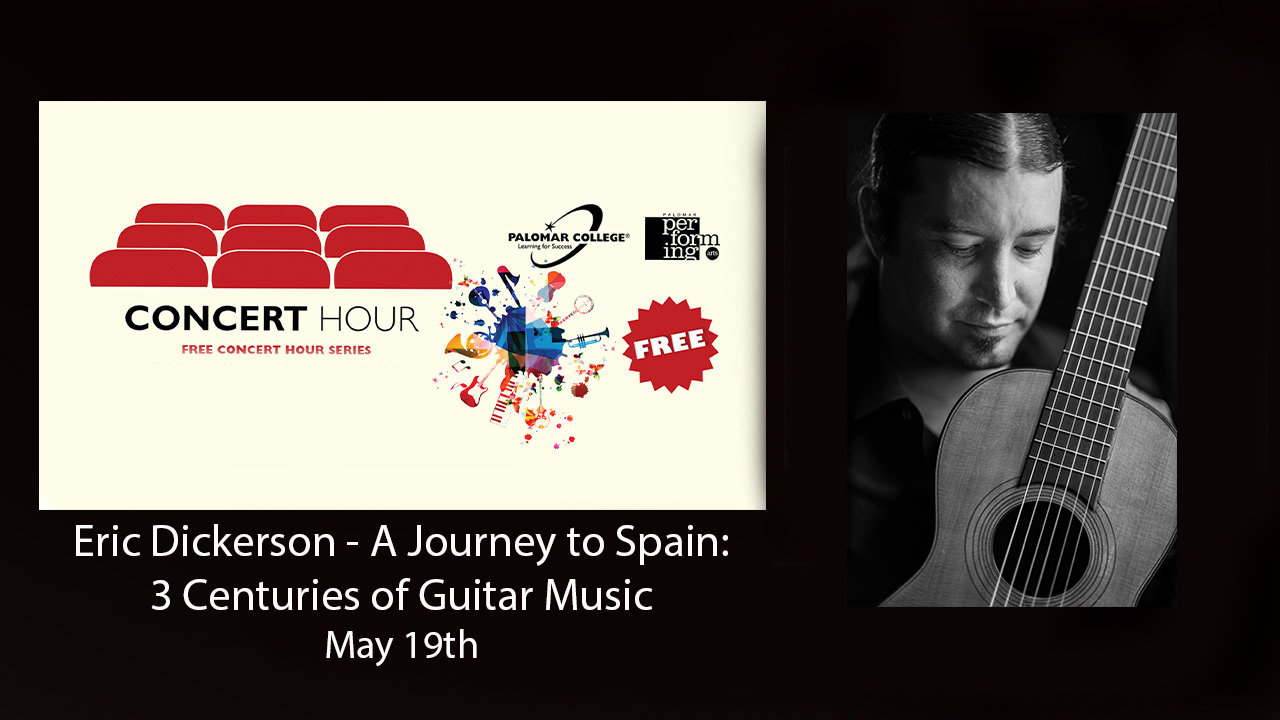 A Journey to Spain: 3 Centuries of Guitar Music
by Eric Dickerson
Eric Dickerson is a Master of Music Performance from San Diego State University. After 4 years of dedicated study on the Classical guitar with San Diego legend, Fred Benedetti, Eric began his apprenticeship on the 11 and 13 string alto-guitar with world acclaimed virtuoso, Andreas Koch of Germany. Since completing his Graduate studies in 2020, Eric has continued his journey by studying the 13 course Baroque lute with Galant Lute Master, Vinicius Perez.
In 2021, after only one year of study on his instrument, Eric was awarded the Robert Crim Scholarship from the Lute Society of America, given to a 'promising student of the Baroque lute.'
With over 20 years of musical experience, Eric has deeply committed himself to preserving the art of Historical Performance Practice by playing music from the 16th through 19th centuries on historical instruments. He currently performs concerts, nationally, on the Baroque and Romantic guitar as well as the Baroque and Renaissance lute.
Watch Live in Person on the Campus of Palomar College and On Zoom
Related Events
What are you looking for?
A - Z Index