UCLA Representative: 1:1 Appointments & PIQ Workshop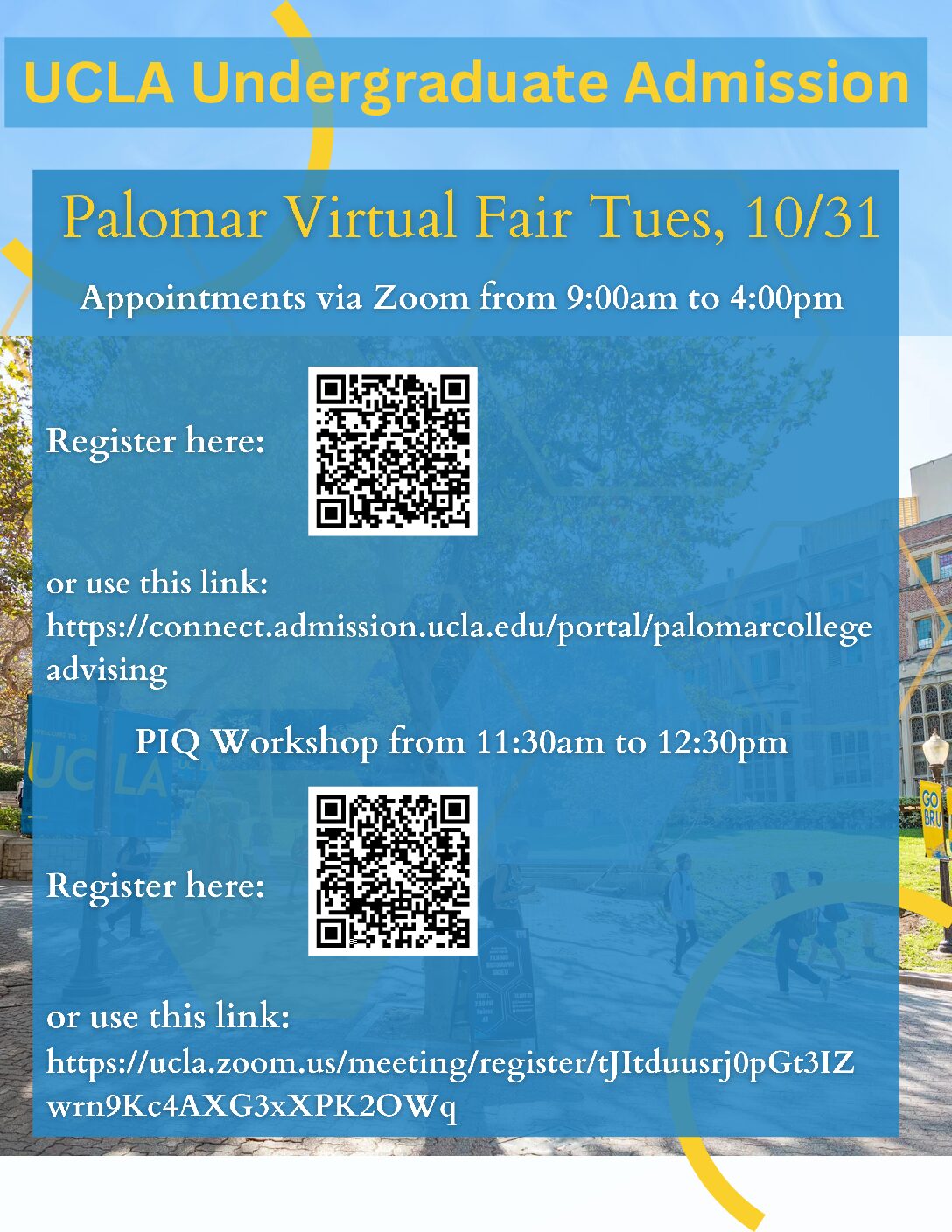 A representative from UCLA will be meeting with students 1:1 virtually to answer specific questions about the undergraduate admissions process.
The representative will also host a PIQ workshop at 11:30am. Join our Transfer Center Canvas course here to reserve a slot and/or register for the workshop via our calendar.
Related Events