New Students

Prospective Students
Simple Enrollment
Step 1: Apply and Activate
Step 2: Apply for Financial Aid
Step 3: Launch Your Success
Step 4: Review Your Placement and Develop an Ed Plan
Step 5: Register and Pay for Classes
General Resources

Current Students

Student Resources
Campus Life
Health and Safety
Student Support Programs

Spring Flowering – PALOMAR CHAMBER SINGERS AND PALOMAR SYMPHONY ORCHESTRA
April 9 @ 7:00 pm - 9:00 pm PDT
$10 – $15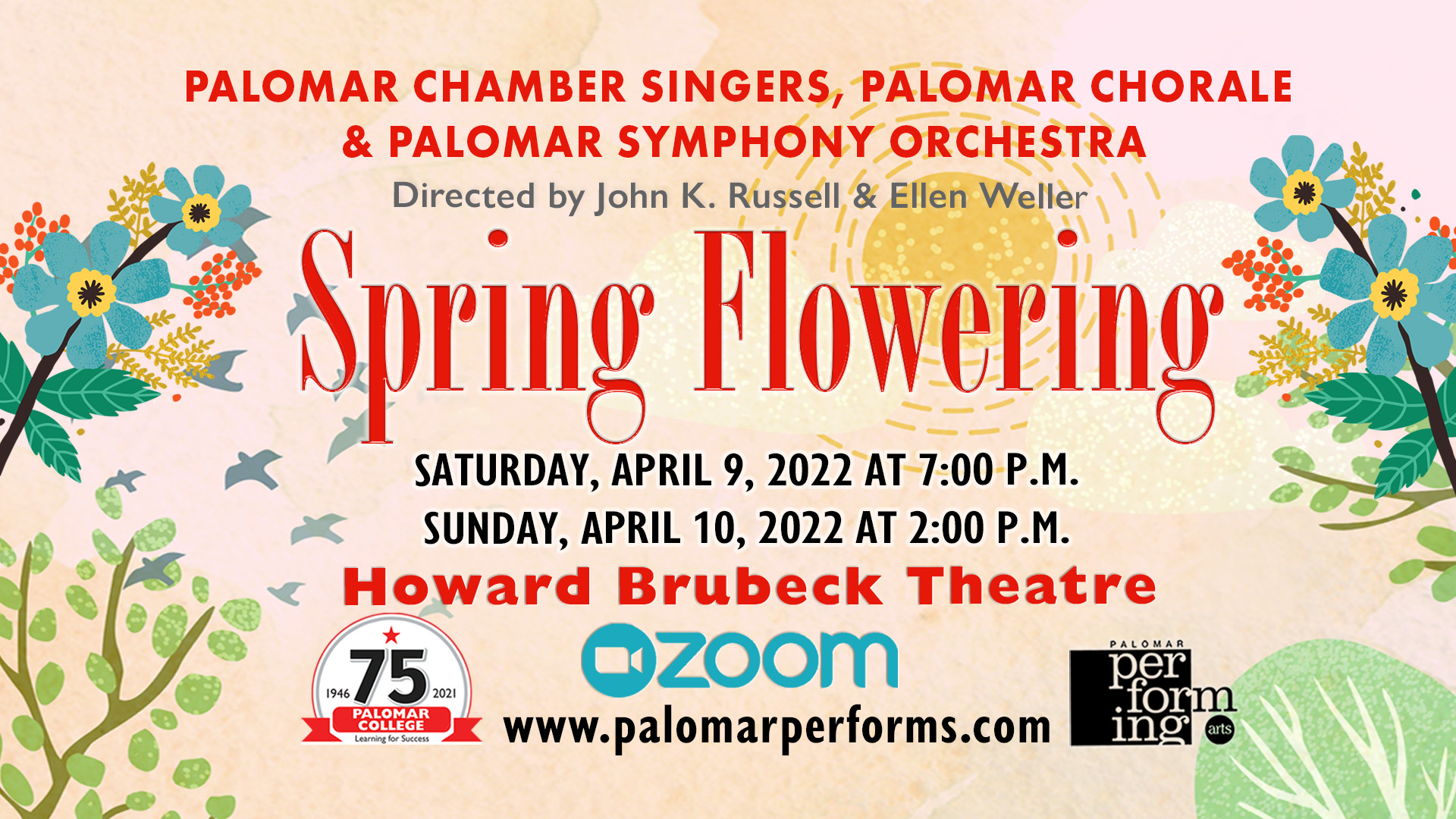 PALOMAR CHAMBER SINGERS AND PALOMAR SYMPHONY
ORCHESTRA – Directed by John Russell and Ellen Weller
Spring Flowering
Saturday, April 9, 2022 at 7:00p.m. and Sunday, April 10, 2022 at 2:00p.m.
(HBT)
Celebrate the arrival of Spring with the Palomar Chamber Singers, Chorale and the
Palomar Symphony Orchestra! The vocal ensembles will offer a colorful bouquet
of joyful and reflective pieces in preparation for an upcoming performance at New
York City's Carnegie Hall! The PSO Orchestra will delight the senses with a fragrant
assortment of delightful pieces, some of which will be featuring "budding" young
musicians! Stay tuned for more details!
Related Events
What are you looking for?
A - Z Index