New Students

Prospective Students
Simple Enrollment
Step 1: Apply and Activate
Step 2: Apply for Financial Aid
Step 3: Launch Your Success
Step 4: Review Your Placement and Develop an Ed Plan
Step 5: Register and Pay for Classes
General Resources

Current Students

Student Resources
Campus Life
Health and Safety
Student Support Programs

Spring Choral Showcase – PALOMAR CHAMBER SINGERS AND PALOMAR CHORALE @ 2pm
May 28 @ 2:00 pm - 4:00 pm PDT
$10 – $15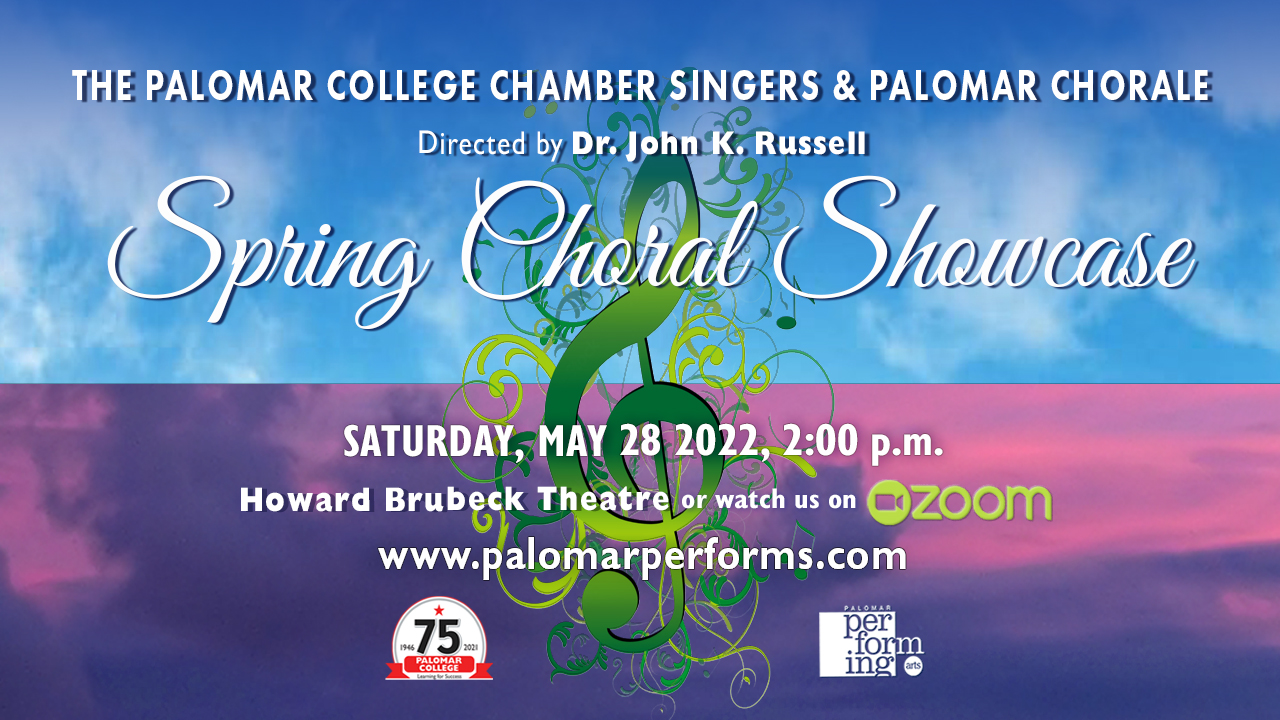 PALOMAR CHAMBER SINGERS AND PALOMAR CHORALE
Directed by John Russell
Saturday, May 28 2022 at 2:00pm (HBT)
Join the Palomar Chorale and Chamber Singers as they return to the stage to host a guest performers from San Marcos Unified School District. This Spring Choral Showcase will feature the choirs performing separately and then combined.
Repertoire will include works by Shawn Kirchner, Mark De-Lisser, and Mozart among others.
Please note: The ticketing portal currently has the wrong time. This is being corrected. The correct time is 2pm for Spring Choral Showcase – PALOMAR CHAMBER SINGERS AND PALOMAR CHORALE. 
Related Events
What are you looking for?
A - Z Index