New Students

Prospective Students
Simple Enrollment
Step 1: Apply and Activate
Step 2: Apply for Financial Aid
Step 3: Launch Your Success
Step 4: Review Your Placement and Develop an Ed Plan
Step 5: Register and Pay for Classes
General Resources

Current Students

Student Resources
Campus Life
Health and Safety
Student Support Programs

Palomar Mental Health Club Event
March 21 @ 6:30 pm - 7:45 pm PDT
Free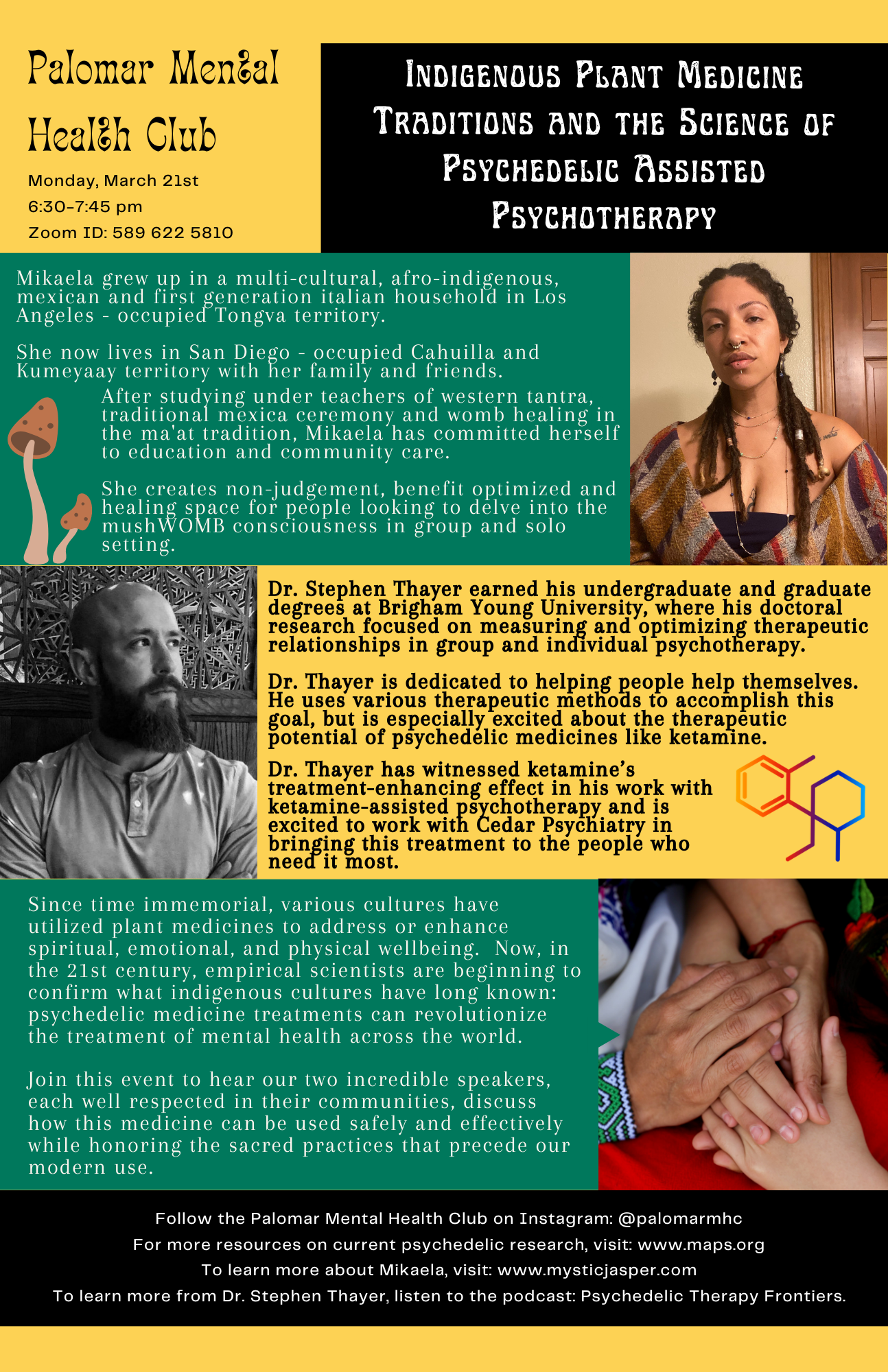 Since time immemorial, various cultures have utilized plant medicines to address or enhance spiritual, emotional, and physical wellbeing. Now, in the 21st century, empirical scientists are beginning to confirm what indigenous cultures have long known: psychedelic medicine treatments can revolutionize the treatment of mental health across the world.
Join this virtual event to hear our two incredible speakers, Dr. Stephen Thayer and Mikaela Valentino, each well respected in their communities, discuss how this medicine can offer hope to those who struggle with their mental health when used safely and effectively while honoring the sacred practices that precede our modern use.
How to Join
Zoom ID: 589 622 5810
Follow the Mental Health Club on Instagram: @palomarmhc
Related Events
What are you looking for?
A - Z Index