New Students

Prospective Students
Simple Enrollment
Step 1: Apply and Activate
Step 2: Apply for Financial Aid
Step 3: Launch Your Success
Step 4: Review Your Placement and Develop an Ed Plan
Step 5: Register and Pay for Classes
General Resources

Current Students

Student Resources
Campus Life
Health and Safety
Student Support Programs

Maurice Ravel Piano Concerto in G Major with Dr. Ching-Ming Cheng – PALOMAR SYMPHONY ORCHESTRA
May 14 @ 7:00 pm - 9:00 pm PDT
$10 – $15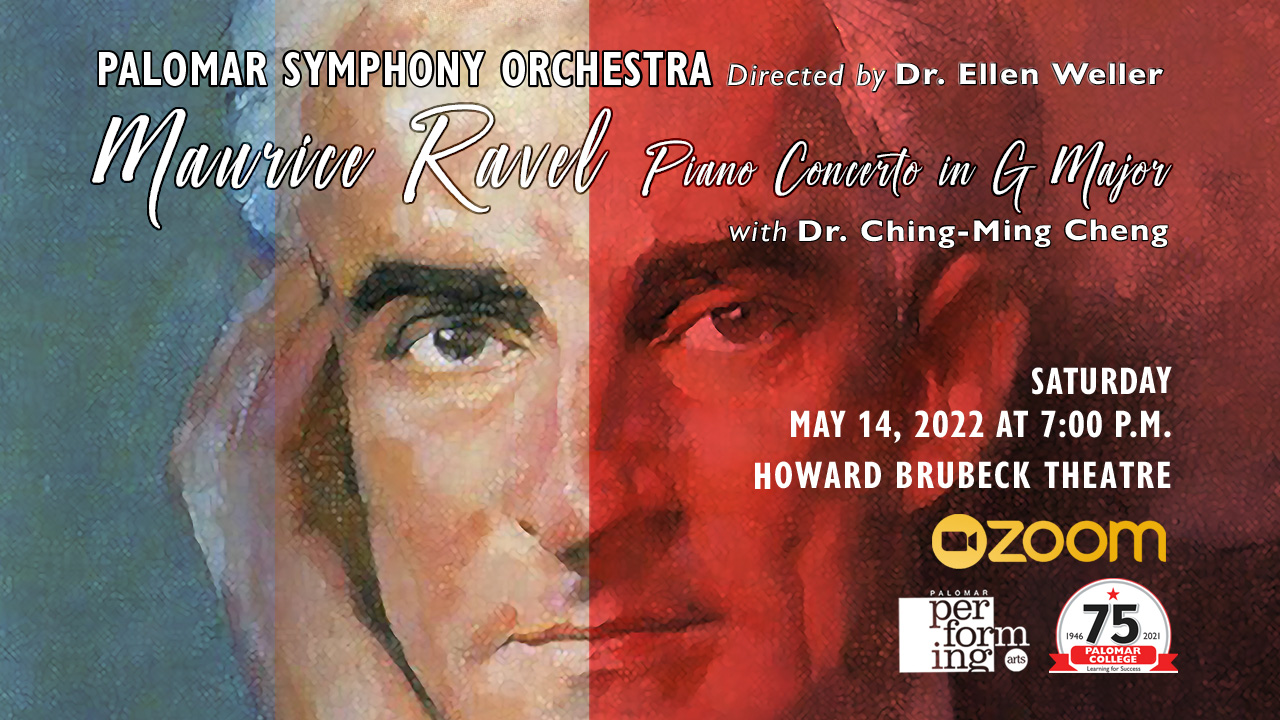 PALOMAR SYMPHONY ORCHESTRA – Directed by Ellen Weller
Maurice Ravel Piano Concerto in G Major with Dr. Ching-Ming Cheng
Saturday, May 14, 2022 at 7:00 p.m. (HBT)
Join the revelry(!) in an all-Ravel program featuring the enchanting virtuosity of
local artist, Dr. Ching-Ming Cheng, performing the vibrant Concerto in G Major.
Emilia Lopez- Yañez, the Palomar's newest oboe faculty member at Palomar
College, Emilia Lopez-Yañez, will be featured in Ravel's sparkling suite, "Le
Tombeau de Couperin." And what concert hailing the master of orchestration
would be complete without the sinuous and iridescent "Bolero?" An experience
that will leave you cheering!
Related Events
What are you looking for?
A - Z Index