New Students

Prospective Students
Simple Enrollment
Step 1: Apply and Activate
Step 2: Apply for Financial Aid
Step 3: Launch Your Success
Step 4: Review Your Placement and Develop an Ed Plan
Step 5: Register and Pay for Classes
General Resources

Current Students

Student Resources
Campus Life
Health and Safety
Student Support Programs

Mara Kaye – Concert Hour
March 17 @ 1:00 pm - 2:00 pm PDT
free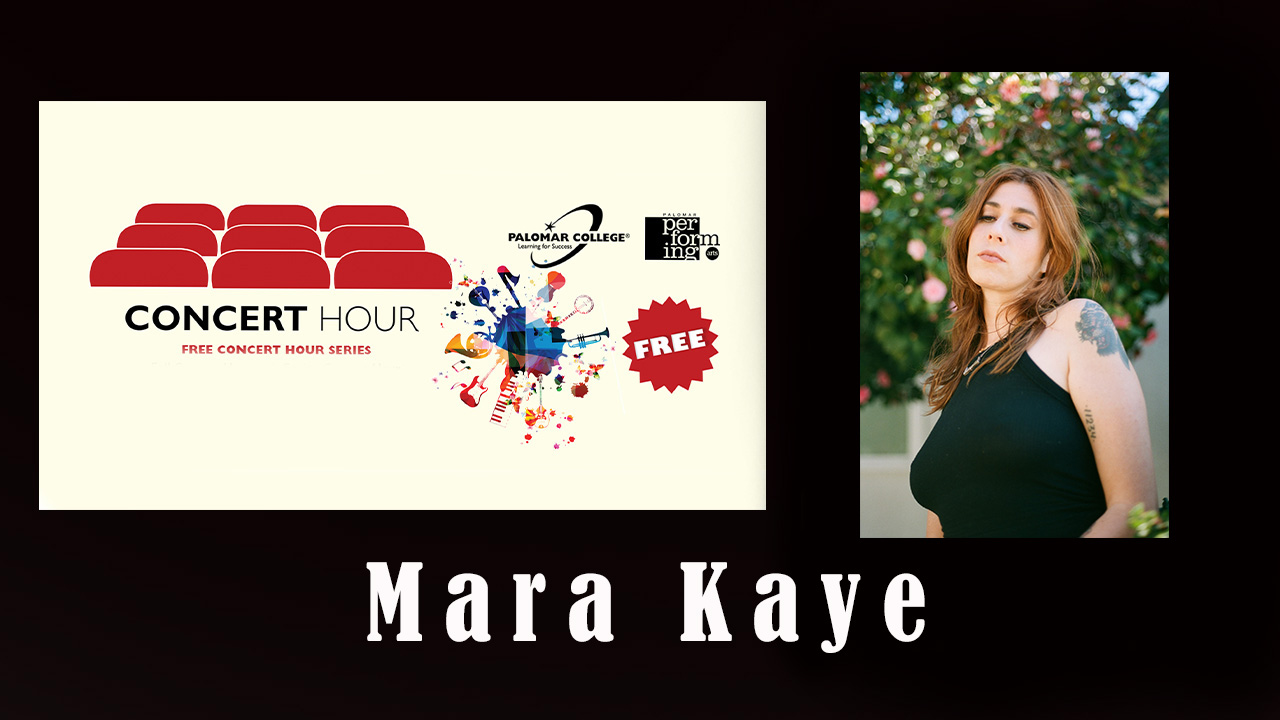 Bred and buttered in Brooklyn, Mara Kaye is "one of New York's great gifts to the world. A joyous phenomenon, she becomes her songs…
She doesn't pose, she doesn't copy, but her entrancing music pierces our hearts.
She is a great musician—and a great performer—but perhaps her greatest gift is that of storytelling.*
Think 1928 Bessie Smith or 1937 Billie Holiday, leavened with street smarts. Her heart is in her music and there is no pretense, no distance, as audiences from here to Russia, New York's 'Jazz at Lincoln Center' and Brooklyn dives have found out."
Mara has just recently released three singles off her debut EP, ' It Had to Be You' featuring Boogie-woogie piano legend, Carl Sonny Leyland.  It was recorded live to tape and mastered by Jon Atkinson with Bigtone Records.
– Michael Steinman, Jazz Lives
* Clint Davis, San Diego Troubadour 
Watch Live in Person on the Campus of Palomar College and On Zoom
You can register for Concert Hour By Clicking Here. 
Related Events
What are you looking for?
A - Z Index