New Students

Prospective Students
Simple Enrollment
Step 1: Apply and Activate
Step 2: Apply for Financial Aid
Step 3: Launch Your Success
Step 4: Review Your Placement and Develop an Ed Plan
Step 5: Register and Pay for Classes
General Resources

Current Students

Student Resources
Campus Life
Health and Safety
Student Support Programs

JAZZ ENSEMBLE CONCERTS SERIES
May 25 @ 7:00 pm - 9:00 pm PDT
$10 – $15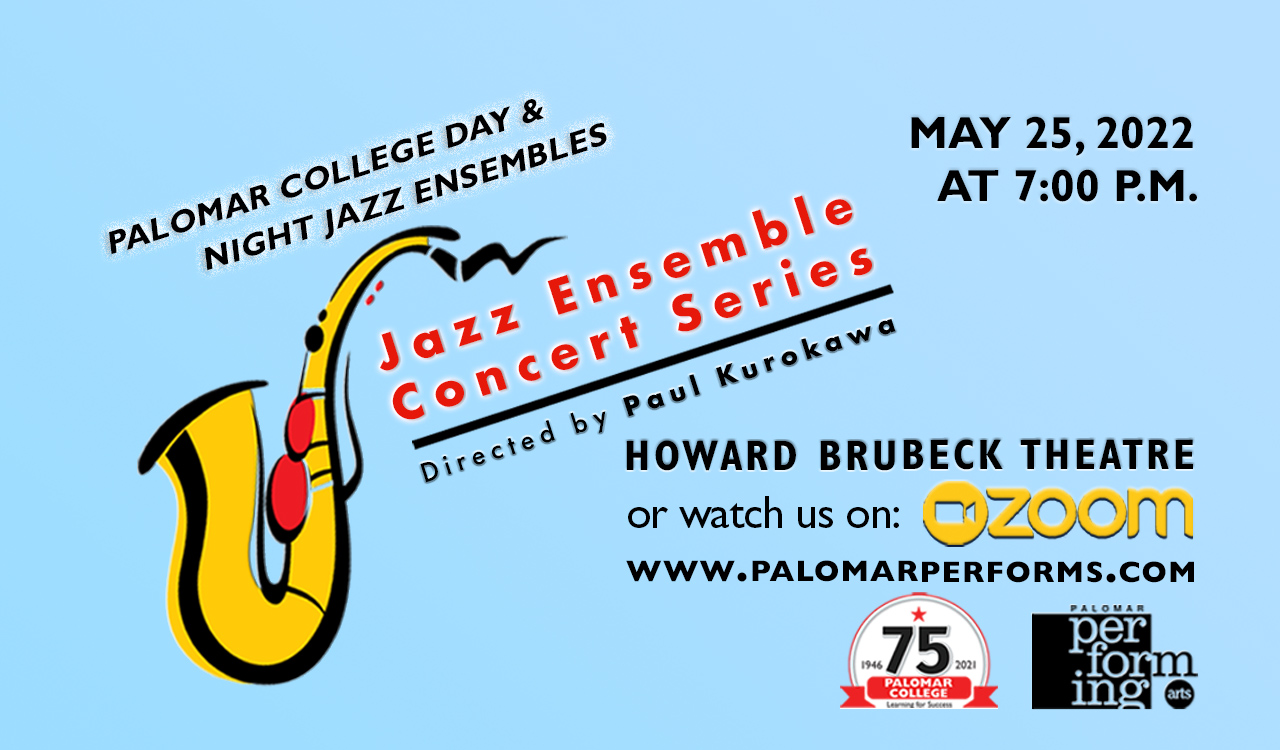 JAZZ ENSEMBLE CONCERTS SERIES – Directed by Paul Kurokawa
May 25, 2022 at 7:00 p.m. (HBT)
Please note: This performance was changed from May 27 to May 25.
Experience the thrilling big band sounds of the Palomar College Day and Night Jazz
Ensembles with vibrant rhythms and melodies – both old and new – brought to life
here at Palomar College's campus. Mark your calendar and plan to be a part of a
concert series everyone will love!
Related Events
What are you looking for?
A - Z Index