New Students

Prospective Students
Simple Enrollment
Step 1: Apply and Activate
Step 2: Apply for Financial Aid
Step 3: Launch Your Success
Step 4: Review Your Placement and Develop an Ed Plan
Step 5: Register and Pay for Classes
General Resources

Current Students

Student Resources
Campus Life
Health and Safety
Student Support Programs

Faculty Dance Concert 2022
May 20 @ 7:00 pm - 9:00 pm PDT
$10 – $15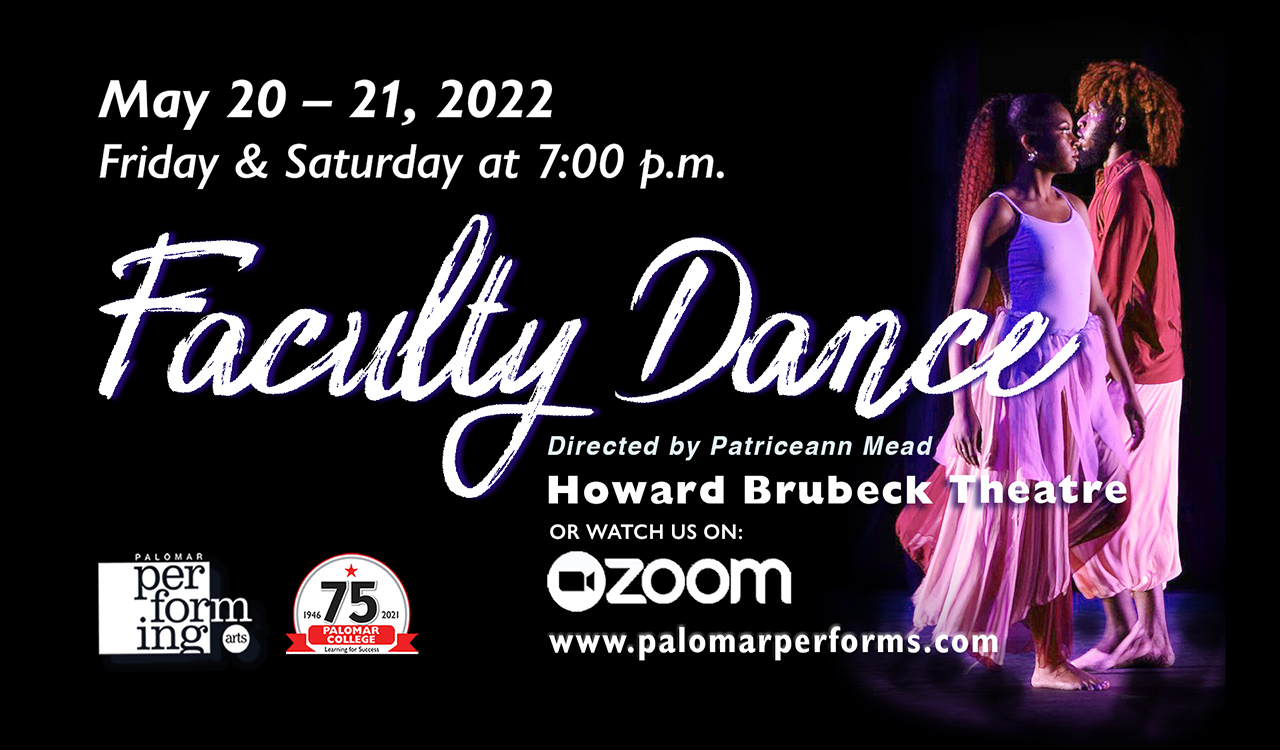 FACULTY DANCE 2022 – Directed by Patriceann Mead
May 20 – 21, 2022 Friday and Saturday at 7:00 p.m.
Here is a list of all performance:
Friday, May 20 @ 7:00pm
Saturday, May 21 @ 7:00pm
Palomar Dance faculty members share their creativity with Howard Brubeck
audiences by taking us on a journey of the imagination in this lively dance
extravaganza which will celebrate a variety of dance styles and musical genres.
Or, purchase tickets to all events:
Related Events
What are you looking for?
A - Z Index