COVID-19 Vaccination Event
August 9 @ 1:00 pm
PDT
Free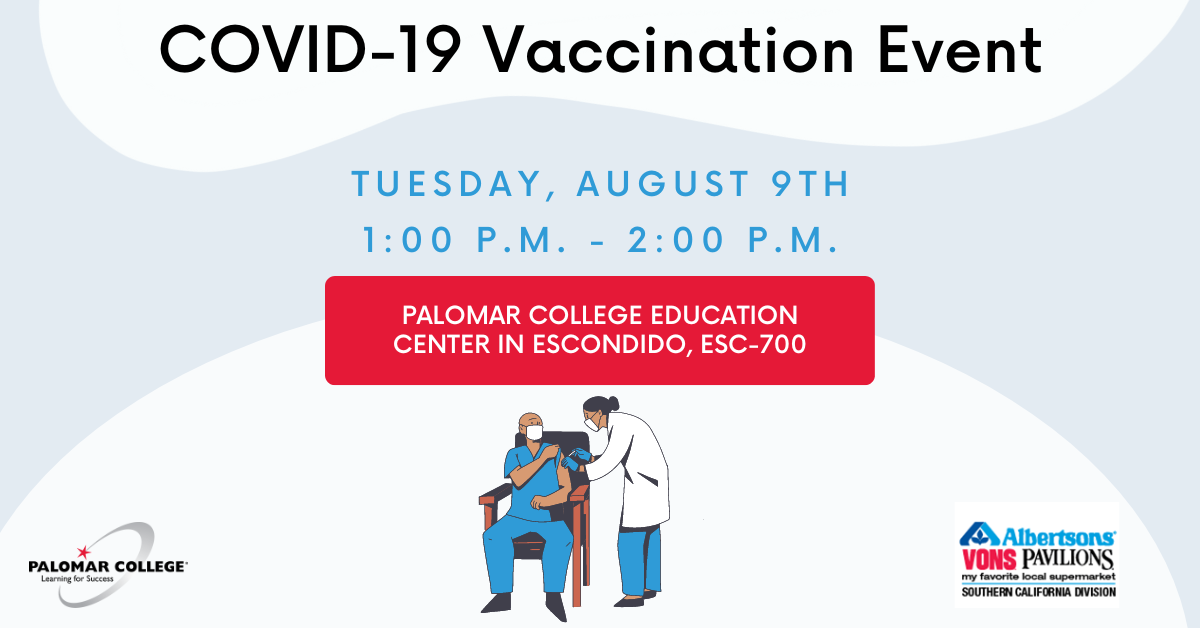 A COVID-19 Vaccination Event will be held on Tuesday, August 9th from 1:00 p.m. to 2:00 p.m. at Palomar College Education Center in Escondido, ESC-700. Albertsons will be providing COVID-19 vaccines and boosters to Palomar College students, employees, family and community members.
Registration is Required
You can view vaccination information at this webpage.
Related Events